Just in-case I ain't here tomorrow...
----------------------------------------------------------------------------------------------------------------------------
(Hide yo kids, hide yo wife)
Still don't quite understand how we went from a bearded messiah to an egg-laying rabbit that terrorizes/eats small children (like Gromit) but eh, go figure.
But hey! Me first Mod-Blog-...Thing. After ruining one of your favorite holidays, let's lighten the mood up a bit with some soothing music:
Yodel on, you Swiss god among men. ; _ ;
(Yes, I find this music soothing. My blog, my rules, deal with et.)
In case you are wondering, yes! I am a very eccentric person. I like to take my coffee sunny-side-up and my days range from raw to burnt (tho I prefer medium, if y'all are curious :3). By the way, you see how all of these Mod Blogs are purdy? Yeah, TOTALLY doesn't look like that when you're typing it. Another window pops up and the background is black and the text is black even though it's the complete opposite when posted and there's all of these odd buttons I've never seen before and AGGHH, confusion! It's like Linux and Blogspot had a baby or something.
I said Linux and Blogspot, not vacation photos. >_<
First matters: Life! Yes, I indeed do have a life!... I think. Sorta like a three-ring circus right now, why juggling college, job, Stompz and home life. Wait, that's four things... anyways, and reality has been a happy medium of political debacle, empty gas tanks and my arm classifying as a chew toy for the dog. Feet deprived of broken glass imbedded in them and spectacles of getting hot sauce in my eye lacking, things are alright. I think sorta kinda maybe.
Secondly...ly: Stompz! Just to remind ya, I am an absolute maniac for coal (and coal accessories); I've built the Temple of Coal to cement my obsession-borderline-insanity with the black gold (/warp holycoaly to have a look yourself :3). I also build many things... particularly boats. Name any sort of boat and I am quite certain that I can build it; I'm already scheduled to build at least 3-4 sailing ships, a battleship and the RMS Titanic in the next world... eventually. So, why do I bring these two subjects up? Well, the spotlight for my town (#GuardiansFoLife) doesn't really update, and y'all missed out on THIS:
(Yes, I know the text ain't black, so sue me.)
Aye, 'tis a fine beauty she is (let me be proud just this once, please ; ~;). They said you can't make a good-looking boat outta coal blocks, well... boom. Accurate scaling to a Stomper and with full rigging and details (most of them... here's hoping for carved coal and wood blocks), this prized pretty is anchored at Port Royal. Aaand... rumor has it that this ain't the only port she'll be spotted at in the future. ;3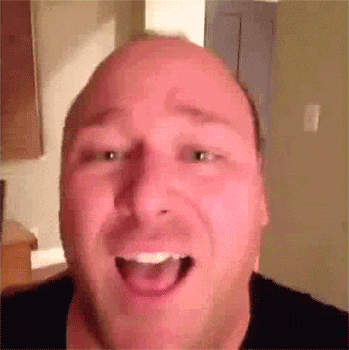 Lastly... the end! Wow, this went on a lot longer than I had planned, and I'm hungry. So, let's end this blog with a little "hint" at what I plan to do in the future. Great things are coming your way...